Product Highlights
---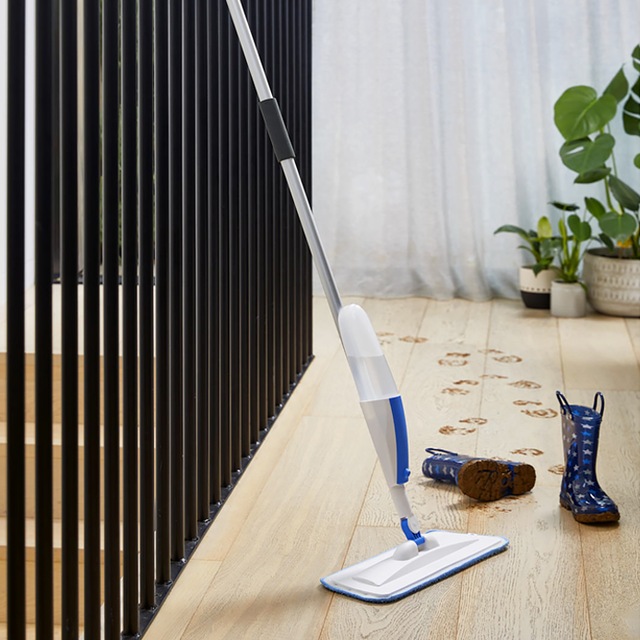 1. In-Between Clean
Our Ezy Spray mop is perfect for your in-between clean needs. No bucket is required, simply spray and go!
2. Microfibre Cleaning Power
The mop head is made from microfibre which lifts and removes dirt, dust, grime and scuff marks from your floors and can be used either wet or dry.
3. Indoor Use
This mop is suited to indoor hard-sealed flooring including linoleum, vinyl, laminate and hardwood floors.