Product Highlights
---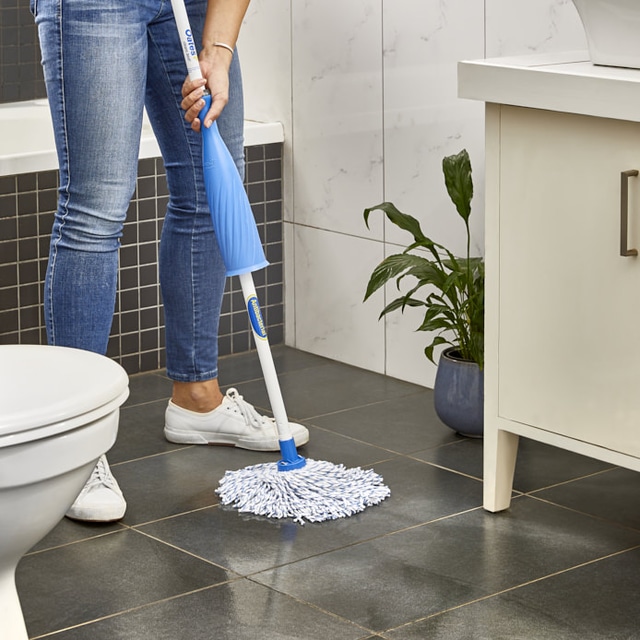 1. Antibacterial Properties
The mop head consists of antibacterial properties that help to inhibit the growth of germs and odours in the mop, keeping your mop fresher for longer!
2. Twist to Wring
Designed for thorough wringing, simply slide the cone down manually over the mop and and twist to compress the mop head and release the liquid.
3. Highly Absorbent
Made from premium yarn blend, the 146g mop head is highly absorbent, absorbing up to 3.5 times its weight ensuring your floors are left clean and shiny!