Product Highlights
---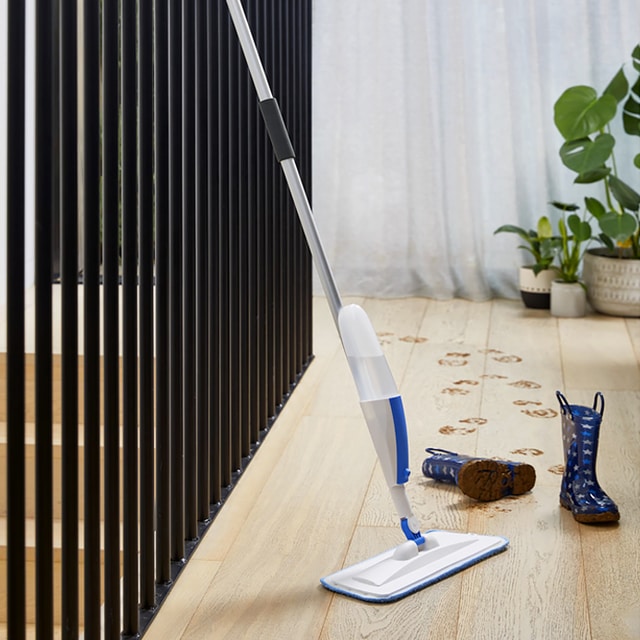 1. Easy to change refill
To change the refill, simply align the pad to mop and apply light pressure to secure! To remove, hold one corner of the pad and pull away from the frame slowly.
2. Easy Cleaning Power
The mop head lifts and removes dirt, dust, grime and scuff marks from your floors and can be used either wet or dry.
3. Machine Washable
The Ezy Spray Mop Refill is machine washable for sustained use. When visibly soiled, pop in the wash with similar colours up to 60 degrees, Once washed, hang in a dry, well-ventilated area until dry!