Product Highlights
---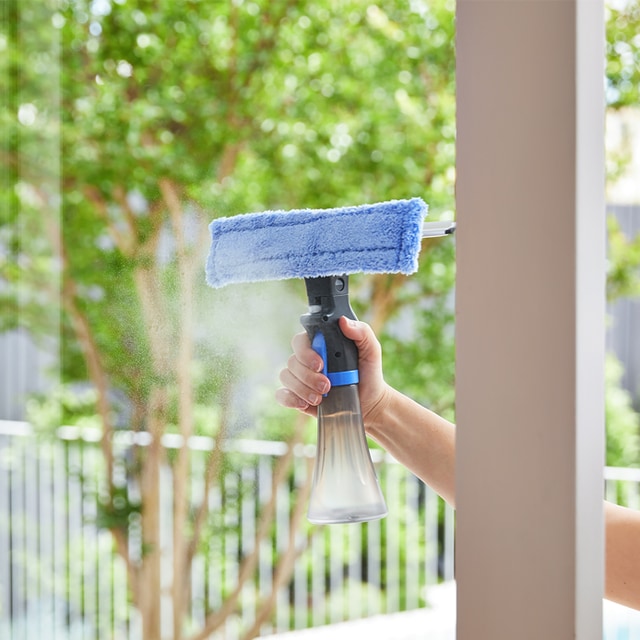 1. 3 in 1 Cleaning 
Complete with microfibre cleaning pad, spray bottle and high grade rubber blade for a streak free finish!
2. Microfibre Cleaning Power
The microfibre pad lifts and removes dirt, dust, grime easily from sufaces leaving your windows or mirrors sparkling clean.
3. Machine Washable
The Comeplete Window Washer microfibre pad is machine washable for sustained use. When visibly soiled, pop in the wash with similar colours up to 60 degrees, Once washed, hang in a dry, well-ventilated area until dry!