Product Highlights
---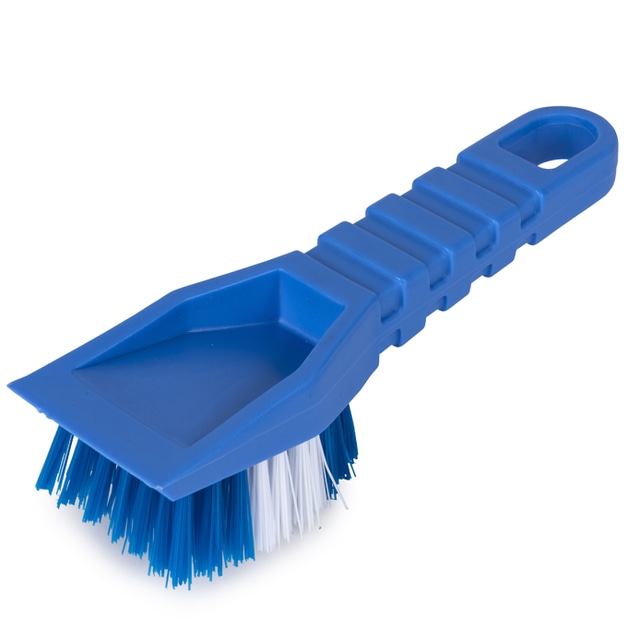 1. Heavy Duty Bristles 
This handy scrub brush has heavy duty bristles for a thorough clean.
2. Scraper for Tough Spots 
Wide scraper on the head of the scrub brush is ideal for tough spots and stubborn grime.
3. Small & Compact 
This brush is small and compact and comfortable to use, making scrubbing away tougher messes quick and easy!